Welcome to the RemodelSpokane Blog spot
The Blog Spot -

- Projects & Need to know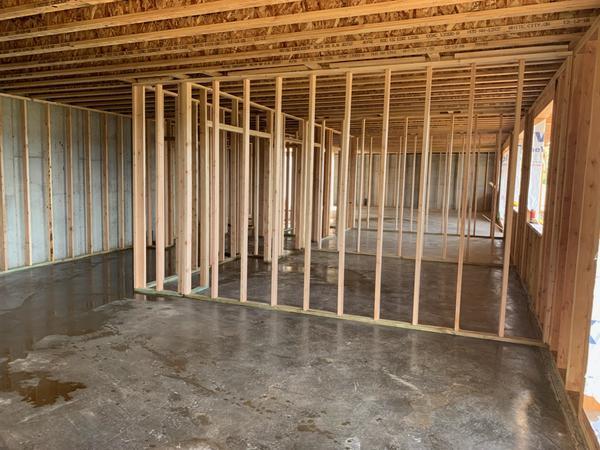 - Cost of living is going up -

Lumber prices soar due to COVID shutdowns & higher demand

As anyone in the business has noticed, buying lumber today isn't what it was a few months back! Construction Remodeling companies across the county have had to explain to customers how lumber prices, have more than doubled since mid-April. "Well, COVID has taken its toll on everything," said Jason Sackmann, owner of J&S Construction - Remodel Spokane. "The mills shut down alongside everything else, and with that, the cost of lumber is skyrocketing"! Reports are showing that Lumber shortages have added $14,000 to the cost of a new home!
Jason went on to say "Renovations have had a reputation of taking twice the time and costing twice as much as homeowners expect. So we've been proud of our reputation of coming in on-time and under budget" But when the cost of lumber nearly doubled overnight, we had some explaining to do". Simply put, everything is going to cost extra today.
The Market Reports -
US Lumber prices have steadily been on the rise since the COVID-19 outbreak began, due to lumber mill shutdowns and an increase in demand.
The price of lumber for September delivery rose 3.1% to an all-time high of $641.60 per thousand board feet, the Wall Street Journal reported. The new high, a growth of $19 since last month, beats the previous high of $639, which was a result of a brief hike in 2018 from tariffs and forest fires.
This spring, the price of lumber futures hit a four-year low as sawmills closed in response to the pandemic. When they reopened, the price began to rise and hasn't stopped. Currently, a single 2x4x8 costs $
The Wall Street Journal report shows Several factors that have led to the price jump.
An increase in residential construction including do-it-yourself projects like decks.
Low mortgage rates that spurred residential construction and remodeling.
The construction of outdoor seating and dining areas for restaurants across the country.
Lumber mills were unprepared for the surge in demand.
Another reason for the increase could be attributed to the days and months lost when the mills shut down. The mills will still be catching up and recovering from decreased inventory, according to Mark Dumain, who manages activity on the futures market for LBM Advantage, a lumber buying cooperative.
The impact will mainly affect residential construction, and any change to commercial construction will be minimal, Dumain said.
As commercial construction continued into the pandemic shutdown, the largest impact was a transition from the small amounts of lumber used in some projects to other materials, like steel or other metals, he said. In the long term, lumber prices likely won't dip back. The new home market will continue to see demand, which will inform lumber pricing, even when supply evens out, Dumain said.
Confidence in the National Association of Home Builders/Wells Fargo Housing Market Index for new single-family homes leapt to 78 in August. Any score above 50 is considered a positive level of confidence in the market.
The current index is the highest it has been in 35 years, after dropping to a score of 30 in April. New home demand continues to be very strong, but Dumain said demand could lose momentum if lumber prices continue to rise.
With the increase in Cost, single-family home prices are sure to continue going up! The Spokane, Post Falls & Coeur d'Alene area saw an increase of 10% (+/- ) in the last year. "Just another reason my customers are staying put, and remodeling what they have," said Jason, the owner of J&S Construction. "We are here to Remodel Spokane and with everything we have going on today, I can't stress enough, STAY PUT and let my guys at #Remodel_Spokane | J&S Construction build/remodel your house into the perfect HOME you want! Soaring lumber prices could very well dampen the housing markets momentum, leaving you upside down in that overpriced new house - not to mention the influx of foreclosures sure to hit the market next year. J&S Construction is here to help Remodel Spokane & take your current home to new heights! Make it your dream home for less overall than buying something new at these prices!~

| | | |
| --- | --- | --- |
| | | |